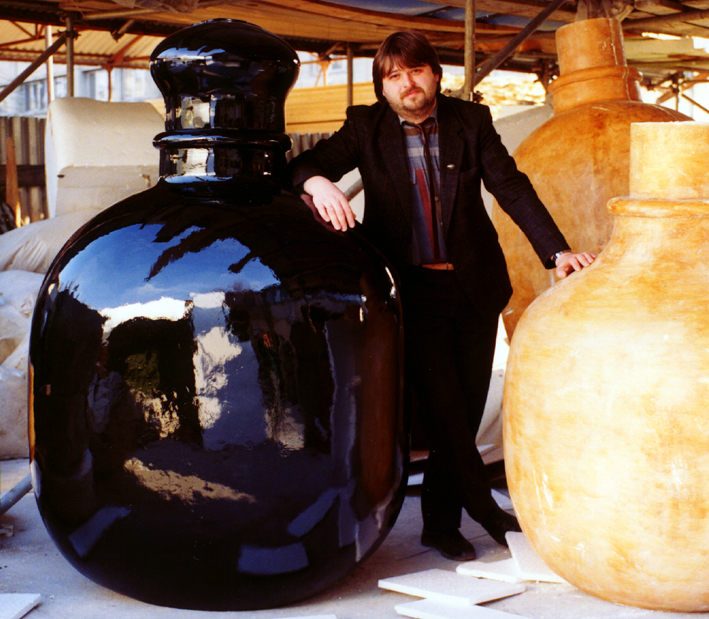 Janos Kovesdi was born on November 11th 1956 in Budapest, Hungary.
He had an extensive technical knowledge of manufacturing technology, computer graphics, industrial art design, model design, printing work, cosmetic packaging design, advertising brochures, website graphic design, logo and profile design, electronic work,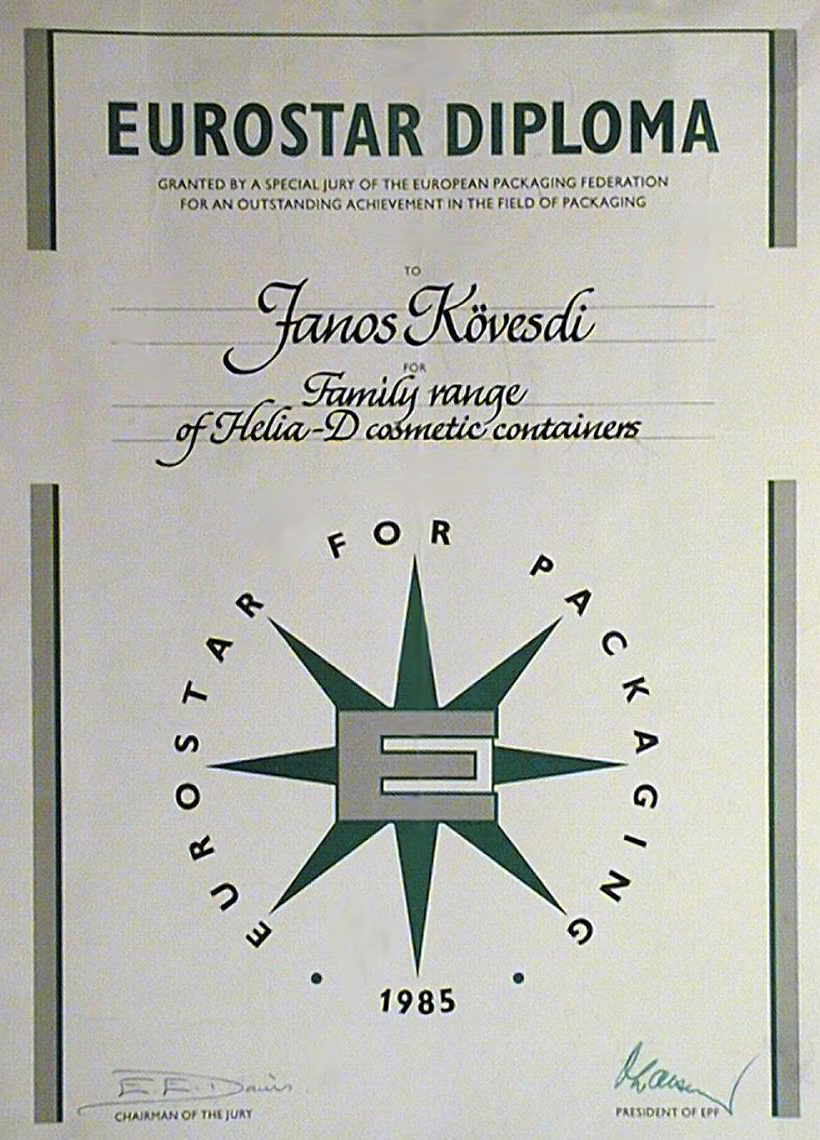 applied and advertising photography.
He supervised the manufacture of several toy and industrial products which he designed and followed through from the very idea stage until their actual introduction to the market. He delivered a series of training seminars on packaging at the master course of the Industrial Art College and the Commercial and Catering Trade College in Hungary.The graduating class specializing in packaging technology toured his studio under the leadership of professor Gyula Ernyei.
He acquired his American Technical Retouch Qualification in 1979and obtained his industrial art designer diploma at the Hungarian Academy of Craft and Design with excellent grades and honors in 1982. He completed several thousand work assignments by the year 2000. He had several patents and a number of industrial art design copyrights.
He won the Industrial Model Design Award (Good Design Award) four times in 1984, twice in 1985 and in 1991. He received the Hungarian Ministy Author's Award (Government Award). He was the first person in Hungary to be awarded the Eurostar for the Packaging Award in 1985. In 1993, he won two main awards at the National Szeged Manager competition. His advertising entries received 1st and 3rd place awards at the "Press Advertisement of the Year" competition. His work was honored with Oceania, Asia, Inceba, BNV, Hungaropack (main awards), along with Leipzig Fair awards. He received more than 100 international awards. He was the only Hungarian entry among 20 entries (18 Germans and 1 Finnish) participating in an "Interdesign" competition at the Bauhaus (Dessau, Germany). He designed rehabilitation toys to be used by disabled children.
He was a member of the Arts Foundation of the Republic of Hungary and the Hungarian Advertisement Association.
He passed away on February 2nd, 2009 in California at the age of 52.
Awards